South Carolina - SC
From ComplianceWiki
Acceptable Subsidies
The standard eligibility programs that may be used as proof of subsidy include Supplemental Nutrition Assistance Program (SNAP)/Food Stamps, Medicaid, Supplemental Security Income (SSI), Federal Public Housing Assistance (FPHA), Veteran's Pension or Survivor's Pension benefit.

See General Rules for more information.
Acceptable Subsidy Proof Examples
Food Stamps Inquiry Letter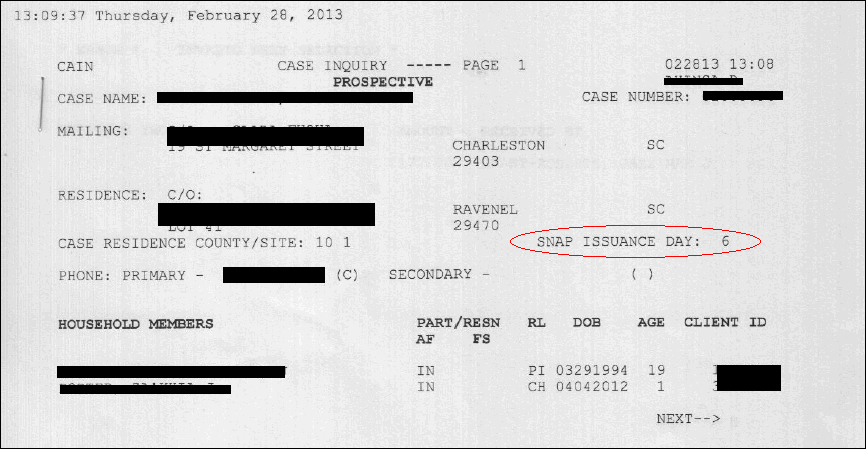 Must include customer's name, "SNAP Issuance Day: #" must be visible, and cannot say "Denied" anywhere on it.
Acceptable ID Examples
Important Links