Virgin Islands - VI
Jump to navigation
Jump to search
Acceptable Subsidies
The standard eligibility programs that may be used as proof of subsidy include Supplemental Nutrition Assistance Program (SNAP)/Food Stamps, Medicaid, Federal Public Housing Assistance (FPHA), Veteran's Pension or Survivor's Pension benefit.
See General Rules for more information.
Virgin Islands Address Proofs Without ZIP Codes Policy
According to the United States ZIP Code Database, St. Thomas, Virgin Islands, has a total of five ZIP codes. The only standard ZIP code that encompasses St. Thomas is 00802; all other ZIP codes are for PO Boxes only. For address proofs such as a utility bill or voter ID card (see examples below) that does not contain a ZIP code or contains a ZIP code with a PO Box listing, 00802 should be entered as the service address ZIP code and the Mailing Address section on the Applicant Info screen must be completed.
Acceptable Subsidy Proof Examples
Food Stamps Letters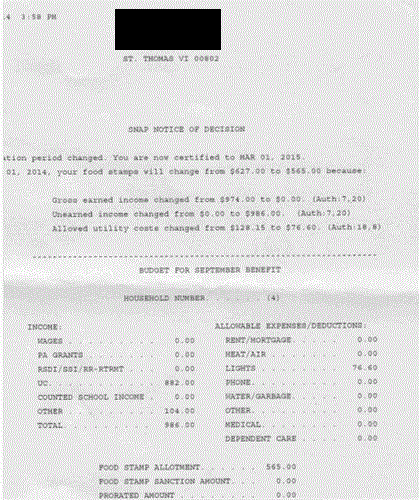 FPHA/Section 8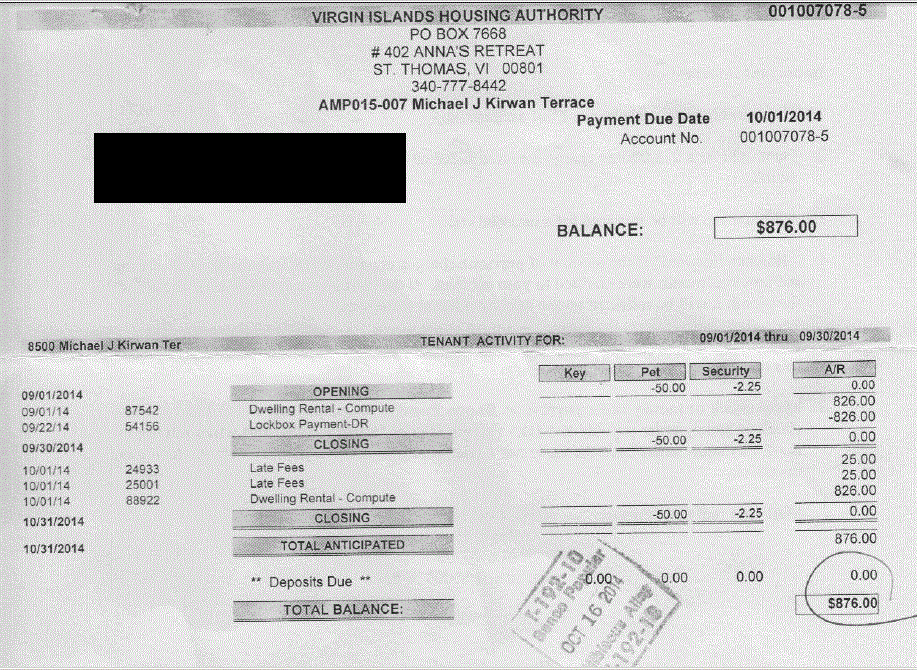 Acceptable ID Examples
Important Links