Pennsylvania - PA
Jump to navigation
Jump to search
Acceptable Subsidies
The standard eligibility programs that may be used as proof of subsidy include Supplemental Nutrition Assistance Program (SNAP)/Food Stamps, Medicaid, Supplemental Security Income (SSI), Federal Public Housing Assistance (FPHA), Veteran's Pension or Survivor's Pension benefit.
***MUST BE APPROVED VIA LOOKUP IN STATE ELIGIBILITY DATABASE IF QUALIFYING THROUGH SNAP, MEDICAID, OR SSI***
See General Rules for more information.
Acceptable Income Proof Examples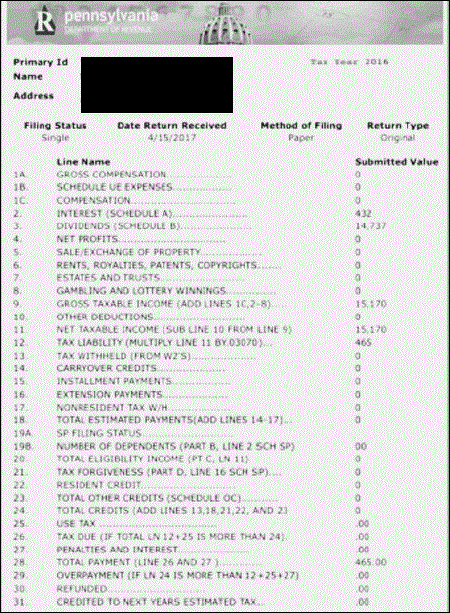 Printout from the state Department of Revenue. Must be from the prior tax year.
Acceptable Subsidy Proof Examples
FPHA/Sec 8 Approval Letter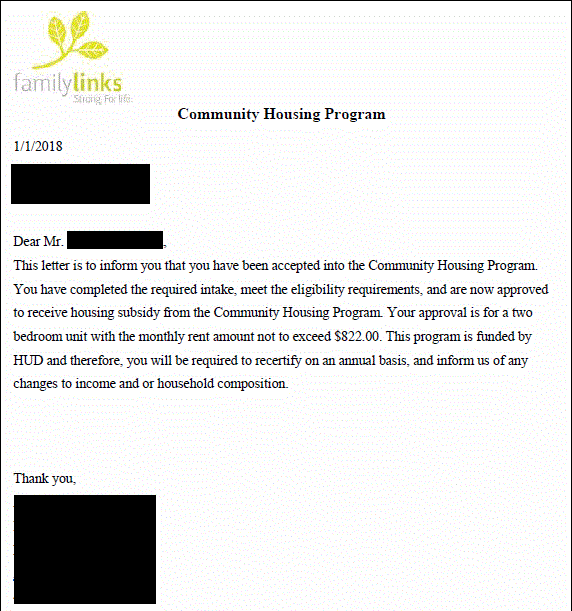 Acceptable ID Examples
Important Links